Organic Gardening Magazine subscription - Save up to 60%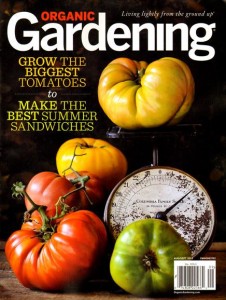 Organic Gardening Magazine offers up how-to gardening tips for all levels of gardeners – from beginner to expert.
Every other month – six issues per year – this magazine has comprehensive coverage of landscaping, gardening, crafts and more.
Organic Gardening brings growing guides for a wide range of flowers, herbs and vegetables, alongside tips for building gardens, composting properly and more.
Issues per year: 6
Publishing frequency: Bi-monthly
First published: Unknown
Publisher: Rodale Inc.

↓ Don't miss out on a chance to save up to 60% on a Organic Gardening Magazine subscription. ↓

Deep Discounts on Science Magazine Subscriptions: Organic Gardening Magazine

Looking for another science magazine? See our Top 10 List or view all current deals.