Discover Magazine subscription - Save up to 67%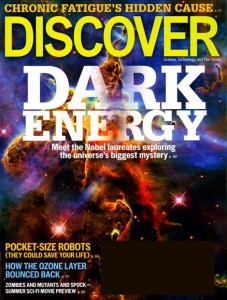 Discover Magazine is made for the many people out there who have a natural curiosity to discover new things.
For 10 issues each calendar year, this leading science magazine provides the latest and greatest in science, astronomy, nature, technology and medicine. Not only is the focus on this set of core science topics, but also on how this science and technology affects everyday life.
Discover reports the latest breakthroughs, predicts the next advancements and mixes in a recent news for a mix that can be tough to beat for science-minded readers of all levels.
Issues per year: 10
Publishing frequency: Monthly
First published: 1980
Publisher: Kalmbach Publishing

↓ Don't miss out on a chance to save up to 67% on a Discover Magazine subscription. ↓

Deep Discounts on Science Magazines: Discover Magazine

Looking for another science magazine? See our Top 10 List or view all current deals.