Scientific American Magazine subscription - Save up to 51%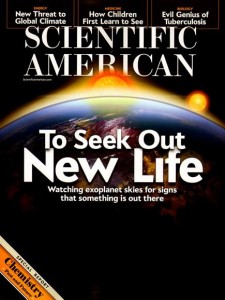 Scientific American Magazine has been in publication since 1845, making it one of the oldest running magazines in all of the U.S.
Geared at a general science audience, this monthly publication takes on science topics simple and complex with the same approachable fashion. Subjects like environment, energy, technology, and medicine are taken on in a way that is accessible for all types of readers.
Scientific American brings compelling physical and social sciences content each and every month, including the latest in research and cutting-edge advances.
Issues per year: 12
Publishing frequency: Monthly
First published: 1845
Publisher: Nature Publishing Group

↓ Don't miss out on a chance to save up to 51% on a Scientific American Magazine subscription. ↓

Science and Nature Magazine Subscription Deals: Scientific American Magazine

Looking for another science magazine? See our Top 10 List or view all current deals.