Archaeology Magazine subscription - Save up to 20%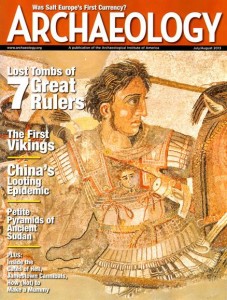 Archaeology Magazine can be a top resource for anyone with an interest to learn history and uncover answers to questions about the past.
This bi-monthly magazine explores history and provides insightful articles that are related to ancient civilizations, world heritage and new discoveries related to history.
Archaeology offers readers a chance to get a better idea on how our ancestors lived while learning tales of ancient civilizations and unlocking the secrets of the past through reinterpretation of historical events.
Issues per year: 6
Publishing frequency: Bi-monthly
First published: 1948
Publisher: Archaeological Institute of America

↓ Don't miss out on a chance to save up to 20% on a Archaeology Magazine subscription. ↓

include('rand-text.php'); ?> Archaeology Magazine

Looking for another science magazine? See our Top 10 List or view all current deals.