Science News Magazine subscription - Save up to 51%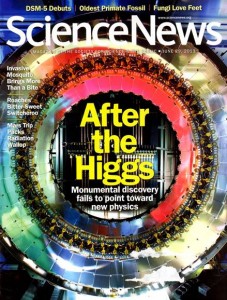 Science News Magazine brings a steady dose of science news every other week, focusing on all aspects of science.
This bi-weekly magazine offers up the latest advances and discoveries in science 26 times per year, keeping science enthusiasts from expert to novice content and well-educated. All fields of science are covered, with nothing off limits.
Science News leaves no corner unturned, something it has been doing for nearly a century – since 1922.
Issues per year: 26
Publishing frequency: Bi-weekly
First published: 1922
Publisher: Society for Science & the Public

↓ Don't miss out on a chance to save up to 51% on a Science News Magazine subscription. ↓

include('rand-text.php'); ?> Science News Magazine

Looking for another science magazine? See our Top 10 List or view all current deals.