National Geographic Magazine subscription - Save up to 46%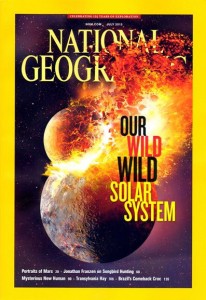 National Geographic Magazine has been a leading source of science and nature news and information for more than a century.
Each year, this monthly science magazine jam packs 12 issues with a wide variety of photos and articles that are related to nature, science, geography, history and culture.
Long known for it's top-of-the-line photography, its photographs are supplemented with quality articles and features from writers around the globe. National Geographic touches every corner of the world and provides informative articles on a variety of science and culture topics.
Issues per year: 12
Publishing frequency: Monthly
First published: 1888
Publisher: National Geographic Society

↓ Don't miss out on a chance to save up to 46% on a National Geographic Magazine subscription. ↓

Subscription Deals for Science Magazines: National Geographic Magazine

Looking for another science magazine? See our Top 10 List or view all current deals.