Smithsonian Magazine subscription - Save up to 69%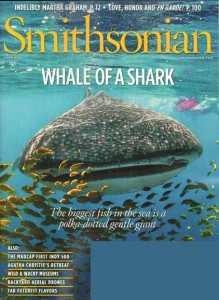 Smithsonian is a top science magazine and so much more. With coverage of history, nature, archeology, popular culture and arts along with top-notch science coverage, this magazine is an unmatched resource for readers of all different kinds.
This monthly magazine, published by the Smithsonian Institution, provides in-depth analysis of varied topics within a diverse range of scientific areas, and adds fascinating photography to supplement its comprehensive features.
Smithsonian Magazine gives readers the chance for a rare pleasure – the chance to read the magazine from the beginning to the end without getting bored month after month.
Issues per year: 11
Publishing frequency: Monthly
First published: 1970
Publisher: Smithsonian Institution

↓ Don't miss out on a chance to save up to 69% on a Smithsonian Magazine subscription. ↓

include('rand-text.php'); ?> Smithsonian Magazine

Looking for another science magazine? See our Top 10 List or view all current deals.